The Arizona State University Industrial Assessment Center (AS-IAC) provides free energy, productivity, and waste assessments to small and medium sized industrial facilities through funding provided by the US Department of Energy.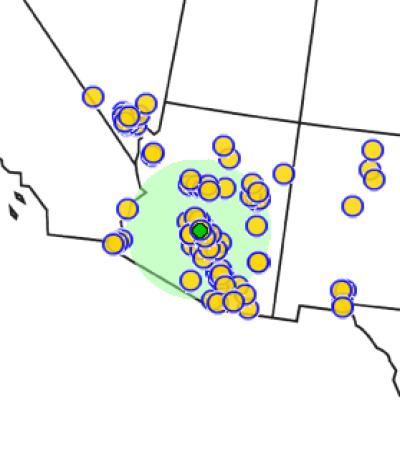 Assessment -
Case Studies
Center Director
Dr. Rene Villalobos
Email
rene.villalobos@asu.edu
Phone #
+14807276098
Fax #
n/a
Mailing Address
Psychology North (PSYN) 150
Tempe, AZ 85281
| | |
| --- | --- |
| Other | Dr. Abdelrahman Shuaib |
| Other | Dr. Gamze Gungor Demirci |
| Other | Dr. Luis Bocanegra |
| Assistant Director | Dr. Patrick Phelan |
| Assistant Director | Dr. Ryan Milcarek |
Arizona State University has trained 58 students
The following students have participated in IAC assessments with Arizona State University since 2003, when student name tracking began.
The 17 students (in BOLD) have also been awarded IAC student certificates for exceptional participation.
Ahmed Alghandoor
Alan Meng Zhang
Amanda Williams
Anasthas ios Francis
Anne Raynes
Brady Hale
Brian Wisler
Cameron Marble
Carlos Flores
Celine Chang
Cesar Martinez
Christian Morin
Clive Matsika
Daniel Florin
David Jacobi
Derall Riley
DHIR JAYESH PATEL
Emma Martz
Eric Duncan
Espiridion Evangelista
Fernando Aguirre
Harsh Chande
J. Shane Chadwick
Jane He
Jason Rawe
Jeff Van Huet
John Cartwright
John Romano
Joseph Webster
Kaitlin Kreck
Kayla DeVault
Keshawa Dhanushka Bandara
Kshitiz Swamy
Lionel Mitchop
Mackenzie Wodicker
Malathi Ramesh
Miguel Peinado-Guerrero
Nakesha Bynum
Nayan Goswami
Neil Hounjet
Nicholas Fette
Nicolas Campbell
Prajesh Bhattacharya
Rajitha Vallebhaneni
Ramesh Sadashiv
Rene Villalobos
Rodrigo Ulloa
Sabarish Vinod
Sanjoy Saha
Santosh Krishnamurthy
Sarah Johnston
Sarah Romero
Sarbith Aguilar
Sonali Singh
Talia Offord
Tassos Frantzis
Tim Duan
Valdemar Gonzales
Apply for an IAC Assessment
Specific Eligibility Requirements*:
Must be a US Manufacturer
Yearly Energy Bills:

Greater than $100,000
Less than $2,500,000

Within 150 miles of an IAC
*For special cases, certain requirements may be waived.
Final client selection is left to the discretion of the individual IAC center.