The University of Texas Rio Grande Valley Industrial Assessment Center (TR-IAC) provides free energy, productivity, and waste assessments to small and medium sized industrial facilities through funding provided by the US Department of Energy.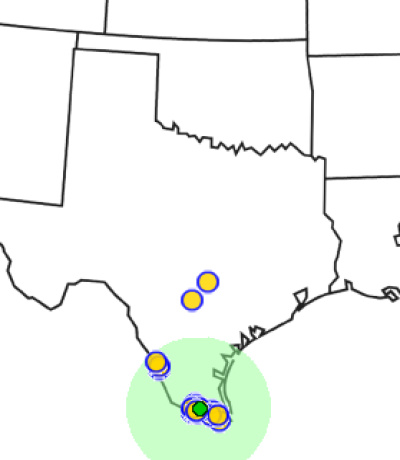 | | |
| --- | --- |
| 13 | Assessments |
| 86 | Recommendations |
| 0.09 | Tbtu Energy Saving* |
| $1.42 | million Cost Savings* |
| 42 | Students Trained |
*Recommended Savings



Center Director
Alexander Domijan
Email
alexander.domijan@utrgv.edu
Phone #
+19566658956
Fax #
n/a
Mailing Address
University of Texas Rio Grande Valley, College of Engineering and Computer Science
1201 West University Drive
Edinburg, TX 78539
| | |
| --- | --- |
| Other | Arnold Pedraza |
| Assistant Director | Jaime Ramos |
| Other | Mataz Alcoutlabi |
| Other | Maysam Pournik |
University of Texas Rio Grande Valley has trained 42 students
The following students have participated in IAC assessments with University of Texas Rio Grande Valley since 2003, when student name tracking began.
The 0 students (in BOLD) have also been awarded IAC student certificates for exceptional participation.
Alberto Moreno
Ana K. Alfaro
Anakarina Do Faial
Angel Lopez
Brent Dekock
Daniela Rojas-Quintero
Edgar Martinez
Francisco Menchanca
Francisco Torres
Giberto Rios
Gloria Cecilia Cira-Blanco
Ilse Lopez
Irania Rodriguez
Jaime Rivas
Jessica Rivera
Jesus Leal
Joel Hernandez
Jorge Caballero
Jorge Piñon Ortiz
Jose Cortez
Jose L. Guerrero
Joseph Kirkland
Juan Hurtdado
Juan Ibarra
Juan M Saenz
Julio Rodriguez
Kodey Dixon
Linda Navarro
Lucas T. Atkins
Luisa Espinosa
Madhavi Latha Nandi
Manuel Aguilar
Mark Neal
Melissa Escalante
Omar Flores
Raul Barbosa
Roberto Bandala
Roberto Mercado
Rodolfo Becerra
Ruben Aguilera Toro
Sandra Huerta
Sheng Yin
Apply for an IAC Assessment
Specific Eligibility Requirements*:
Must be a US Manufacturer
Yearly Energy Bills:

Greater than $100,000
Less than $2,500,000

Within 150 miles of an IAC
*For special cases, certain requirements may be waived.
Final client selection is left to the discretion of the individual IAC center.