The Mississippi State Industrial Assessment Center (MS-IAC) provides free energy, productivity, and waste assessments to small and medium sized industrial facilities through funding provided by the US Department of Energy.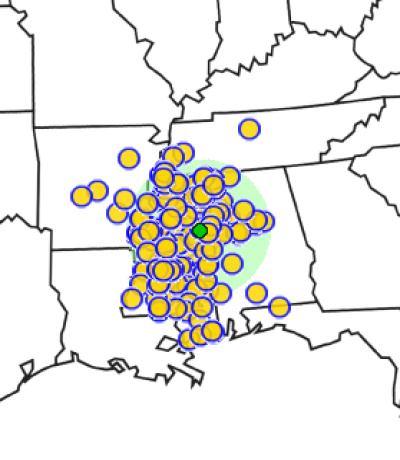 Assessment -
Case Studies
Center Director
Heejin Cho
Email
cho@me.msstate.edu
Phone #
+16623257368
Mailing Address
205 Research Blvd
Starkville, MS 39759
| | |
| --- | --- |
| Assistant Director | Prashant Singh |
Mississippi State has trained 51 students
The following students have participated in IAC assessments with Mississippi State since 2003, when student name tracking began.
The 23 students (in BOLD) have also been awarded IAC student certificates for exceptional participation.
Adam West
Amanda Myers
Austin Leach
Ben Lott
Ben Wright
Bobby Thomas
Brandi DeLee
Brennan Sanders
Brian Fridley
Cal Ebey
Casey Pratt
Chad Wheeler
Ches Rhodes
Clarke Bozeman
Claude Sanders
Damien Barnett
Dean Polk
Dustin Williams
Jacob Spigener
Jake Sweedenburg
James B. Weathers
James Weaver
Jared King
Jeffrey W. Weathers
Jeremy Childers
Jimmy Pratt
John Benjamin,
John David Hardy
Jonathan Mitcham
Jonathan T. Cavin
Joseph Haaf
Joshua Hubbard
Justin Jackson
Ken York
Kristoffer S. Findley
Kyle Cassidy
Landrum Fairchilds
Mary C. Emplaincourt
Matthew LeCren
Michael Ellett
Michael Jennings
Mike Johnson
Nathan Kober
Nicole Stein
Paul McCarley
Sarah Williams
Stephanie Lee
T.J. Kilpatrick
Taylor Cox
Tommy Wright
Trey Hughes
Apply for an IAC Assessment
Specific Eligibility Requirements*:
Must be a US Manufacturer
Yearly Energy Bills:

Greater than $100,000
Less than $3,500,000

Within 150 miles of an IAC
*For special cases, certain requirements may be waived.
Final client selection is left to the discretion of the individual IAC center.