Implementation Grant Funding Opportunity Open
IMPORTANT: The grant program now operates on a rolling basis and applications may be submitted at any time through the year, with quarterly reviews starting with December 31, 2023
Implementation Grant Funding Opportunity Open
Qualifying* small and medium-sized US manufacturers, that received IAC or Combined Heat and Power Technical Assistance Partnership assessments between 2018 and 2023, can now apply for grants for implementation of assessment recommendations up 50% of qualifying* project costs with a maximum of $300,000 per manufacturer.
IMPORTANT: The grant program now operates on a rolling basis and applications may be submitted at any time through the year, with quarterly reviews starting with December 31, 2023
*See Full Grant Solicitation for full qualification and selection details.
The University of Louisville Industrial Assessment Center (UL-IAC) provides free energy, productivity, and waste assessments to small and medium-sized industrial facilities through funding provided by the US Department of Energy.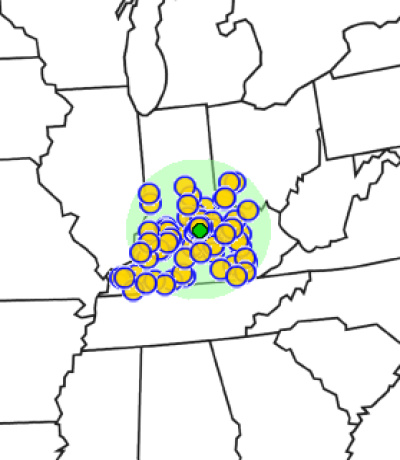 Center Director
William McGinley
Email
m.mcginley@louisville.edu
Phone #
+15028524068
Mailing Address
Conn Center/Pheonix House
University of Lousiville
Lousiville, KY 40292
| | |
| --- | --- |
| Other | Andrea Rock |
| Other | Lead Student Data Base |
| Other | Lissa McCracken |
| Assistant Director | Mahendra Sunkara |
| Other | Mark Toda |
| Other | Matthew Newcomer |
University of Louisville has trained 13 students
The following students have participated in IAC assessments with University of Louisville since 2003, when student name tracking began.
The 3 students (in BOLD) have also been awarded IAC student certificates for exceptional participation.
Caroline Dunlevy
Chase Lawson
Churchill Davenport
Harika Gogineni
Lana Al Maliki
Logan Weikel
Madyson Knoerr
Morgan Briede
Myles Hopkins
Timesha Allen
Victor Mavika