Implementation Grant Funding Opportunity Open
IMPORTANT: The grant program now operates on a rolling basis and applications may be submitted at any time through the year, with quarterly reviews starting with December 31, 2023
Implementation Grant Funding Opportunity Open
Qualifying* small and medium-sized US manufacturers, that received IAC or Combined Heat and Power Technical Assistance Partnership assessments between 2018 and 2023, can now apply for grants for implementation of assessment recommendations up 50% of qualifying* project costs with a maximum of $300,000 per manufacturer.
IMPORTANT: The grant program now operates on a rolling basis and applications may be submitted at any time through the year, with quarterly reviews starting with December 31, 2023
*See Full Grant Solicitation for full qualification and selection details.
The Case Western Reserve University Industrial Assessment Center (CW-IAC) provides free energy, productivity, and waste assessments to small and medium-sized industrial facilities through funding provided by the US Department of Energy.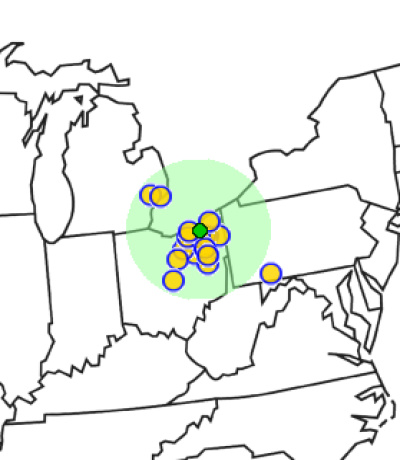 | | |
| --- | --- |
| 19 | Assessments |
| 152 | Recommendations |
| 0.16 | Tbtu Energy Saving* |
| $4.54 | million Cost Savings* |
| 19 | Students Trained |
*Recommended Savings



Center Director
Chris Yuan
Email
chris.yuan@case.edu
Phone #
+12163685191
Mailing Address
10900 Euclid Ave
Cleveland, OH 44106
Case Western Reserve University has trained 19 students
The following students have participated in IAC assessments with Case Western Reserve University since 2019.
The 8 students (in BOLD) have also been awarded IAC student certificates for exceptional participation.
Alex Wong
Amelia Samett
Boman Su
Gillian Gervais
Graham Galts
Isaac Kozak
Jacob Fraiman
Joseph Sklansky
Kang Shen
Naik Yusufi
Nathaniel Salopek
Nicholas Steers
Reece Eldridge
Shuting Li
Siva Prasad Dasari
William James Siege
Yu Gu
Yu Wang
Zhengwen Zhang