University of Texas, Arlington is no longer an active IAC Center
TA-IAC is no longer active
The University of Texas, Arlington Industrial Assessment Center (TA-IAC) provides free energy, productivity, and waste assessments to small and medium sized industrial facilities through funding provided by the US Department of Energy.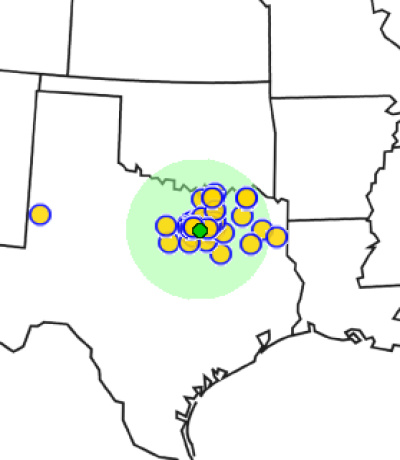 University of Texas, Arlington has trained 44 students
The following students have participated in IAC assessments with University of Texas, Arlington since 2003, when student name tracking began.
The 3 students (in BOLD) have also been awarded IAC student certificates for exceptional participation.
Abhishek Shah
Abichu Abebe
Adriana Arias
Ajay Kadrenahally
Alexander Sibaja
Amr Toulmant
Amr Tuiaimat
Andres Gutierrez
Andrew Padt
Brandia Johnson
Brent Tucker
Buddy Cochran
Charles Cochran
Cynthia Green
Daniel Wichert
Deepak Gururaja
Deepak Siranadar
Deepak Sivanandan
Dhaval Parmar
Harold Brady
Jason Isham
Kendrick Thomas
Krishnateja Chepuri
Lipsa Mahapatra
Lister Pinto
Mabel Gutierrez
Madhu Balikkodath
Madhu Valikkodath
Mahera Ravjani
Mark Cowan
Moumita Roy
Nguyen Lac
Nwamaka Iwuora
Richard Mitchell
Rick Stevenson
Rohan Theophilis
Rory Canaday
Sharath Chandra
Sree Sesha
Sujith Kanakasabhapathi
Sujith Pillai
Ulrick Yankey
Vasanthi Bala
Veerendra Mulay
Apply for an IAC Assessment
Specific Eligibility Requirements*:
Must be a US Manufacturer
Yearly Energy Bills:

Greater than $100,000
Less than $3,500,000

Within 150 miles of an IAC
*For special cases, certain requirements may be waived.
Final client selection is left to the discretion of the individual IAC center.