University of Wisconsin, Milwaukee is no longer an active IAC Center
WI-IAC is no longer active
The University of Wisconsin, Milwaukee Industrial Assessment Center (WI-IAC) provides free energy, productivity, and waste assessments to small and medium sized industrial facilities through funding provided by the US Department of Energy.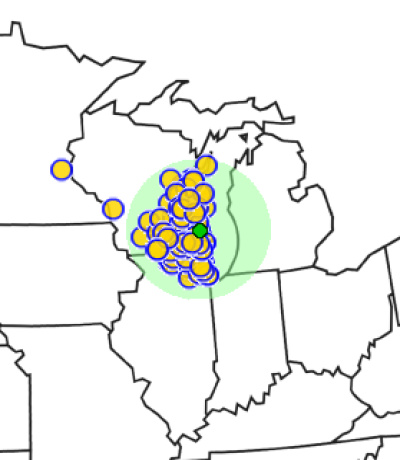 Assessment -
Case Studies
University of Wisconsin, Milwaukee has trained 19 students
The following students have participated in IAC assessments with University of Wisconsin, Milwaukee since 2003, when student name tracking began.
The 4 students (in BOLD) have also been awarded IAC student certificates for exceptional participation.
Arun Garg
Carlos Rojas
Dale Tutaj
Dan Ristic
Emily Kloehn
Farouq Al-Hourani
Jay Kapellusch
Jennifer Kenney
Jeremy Kreuziger
Joel Kapellusch
John Young
Joyce Ovumudu
Mary Kleinschmidt
Mitch Hinz
Nidal Akkelah
Prerna Panjikar
Rex Zacharian
Ryan Guilette
Yao-Hsiang Dong
Apply for an IAC Assessment
Specific Eligibility Requirements*:
Must be a US Manufacturer
Yearly Energy Bills:

Greater than $100,000
Less than $3,500,000

Within 150 miles of an IAC
*For special cases, certain requirements may be waived.
Final client selection is left to the discretion of the individual IAC center.